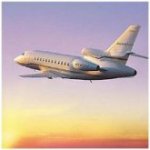 It's easy to fly!
Senegal can be reached with all the major airlines with direct flights from Portugal, Spain, France, Belgium, Italy, the United States, Morocco, and many more.
You can check: Royal Air Maroc, Brussels Airlines, Flytap, Air France, Turkish Airlines, Air Algérie, etc.
The State of Senegal has decided to abolish the paying of a visa for Europeans from May 1, 2015 (as noted on the site: www.visasenegal. Sn ).
All that is required from you is that at the airport you will out the necessary forms for your stay.

About Senegal
The country is one of the safer countries in West Africa due to its low levels of crime and its political stability (see for instance the opinion of the US bureau for consular affairs: http://travel.state.gov/travel/cis_pa_tw/cis/cis_1013.html).
Dakar, in particular, is the safest and most easily accessible city in the entire West Africa, as demonstrated by the number of organizations that have their regional headquarters in the city.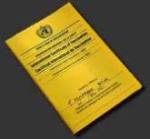 Vaccinations and medicals advices
The only vaccination required to come to Senegal is the Yellow Fewer. If you travel through the coast and in Dakar, the risk of malaria is very low. We advise you in any case to take the medication against malaria during the rainy season (August – October) and take the anti – tetanus vaccination.
We also advise you to take travel insurance because in Senegal any medical intervention needs to be paid for.
We are in contact with SOS MEDECIN in case of problems.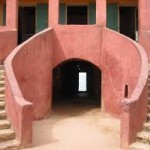 To see around
Gorée Island: UNESCO world heritage site and main point of departure of slaves in West Africa.
Dakar: Kermel and Sandaga markets, Cathédrale, Palais de la République.
Pink Lake: tour by quad or dromadaire.
Bandia Reserve: to see lots of the big mammals of Africa.
MALIKA ROAD TRIP is an organised multi-day road trip to discover the country.

Pratical Tips
Change 1 Euro = 655 FCFA. You can easily change currency at a number of Currency Offices on the main roads or at the airport.
Buying a local phone card is the best option considering that calls within the country and to Europe is not expensive (2000 CFA price).
The pharmacies are well equipped and you can also find Malarone cheaper than in Europe.
Local buses and taxis are available to go everywhere, even if you have to constantly negotiate the price.

What we can bring?
Voilà! Italian Parmesan and coffee, chocolate if you are from Switzerland and chorizo if you are from Spain!
AND SURF MOVIES !!!!