Welcome to LA MAISON DES SURFEURS in Yoff beach!
The surf house has a variety of room types: double rooms with private bathroom, single private room with private bathroom, family rooms with private bathroom, as well as twin rooms and a dormitory with common bathrooms.
The rooms have a fan and mosquito nets on the windows and above each bed. There are also personal lockers for your personal items.
Rooms are well-light and quiet, with wifi 24h. The cleaning service is included and the laundry is available on demand.
Our dogs and the cats are part of the house but aren't allowed to enter into the rooms!
We have a big outside area with a ping-pong table and slack line as well as a chill area with hammocks. There is a roof terrace to enjoy the sunset and sunrise and to watch the waves rolling in.
---
Included facilities:
| | |
| --- | --- |
| | " La Maison des Surfeurs " – Yoff |
| wifi 24h | X |
| fan | X |
| AC | |
| Mosquito nets in the windows | X |
| Mosquito nets in the beds | X |
| Hot water for shower | X |
| Electricity 220v | X |
| Vegan and Vegeterian kitchen | X |
| Emergency light | X |
| Generator | |
| Laundry service | X |
| Washing machine | |
| Baby sitter | X |
| Cold drinks and beers | X |
| Guest's fridge | X |
| Restaurant | at the beach |
| BBQ | X |
| Garden and Chill out area | X |
| Solarium | X |
| Daily housekeeping | X |
| Lockers | X |
A big breakfast is waiting for you, which includes: milk, coffee, tea, juice, bread, butter, chocolate, cheese and marmalade. Our marmalade is produced in Senegal and we have the following flavours: bissup (from the ibiscus tree), baobab, mango and papaya.
Senegal cooking is very healthy. At the camp we offer a range of local specialities and so you are always in for a treat with a hearty and delicious meal.
The popular dish is called "thiep bu jend" (rice and fish) which is a very rich dish with fish, rice and local vegetables (carrots, magnoca, cauliflower, eggplants).There is also a version with meat which is called "thiep bu yapp".
Another very popular Senegalese dish which we have put an European twist to, is "mafé brochettes", with peanuts sauce, meat, potatoes and rice!
We also make meat and fish skewers which are served on seperate nights.
There is always a fresh salad of lettuce, cucumber and tomatoes (washed with Amouchina) and a dessert of fruit.
We have our own basil and rosemary plants to guarantee plenty of taste!
We do offer vegetarian and vegan options, just tell us in advance.
The beach offers very nice places for lunch at the seaside with grilled fish, prawns skewers, rice and salad. You could also opt for a small European restaurant at affordable prices and of course come and enjoy a smoothy made with seasonal fruits!
Yoff is one of the most important ports of traditional fishing in Senegal. At the end of the bay, the fish market of Tonghor is very typical and interesting to visit as in the evenings all the colourful canoes arrive on the beach with great tuna or swordfish.
Yoff is composed by different districts, and the Surf Camp is located in the new area wich is BCEAO. In this area you can find all the services you might need: supermarket, bank, pharmacy, shops, fast foods and restaurants.
Dakar offers very different neighborhoods in decor and atmosphere. Only working-class districts like Medina, Yoff or Patte d'Oie reflect a certain authenticity; the Medina district is at the heart of Festigraff, a major event in Africa, dedicated to urban cultures. Different is Le Plateau, bustling and crowded, with several notable historic buildings such as the Presidential Palace, the Cathedral of African Remembrance and the Kermel Market, where you can find all kinds of local crafts.
Gorée Island, the Grande Corniche or West Corniche, the Soumbedioune market, the Mamelles Lighthouse with the Ouakam Divinity Beach are sites that you won't miss!
Finding a taxi is not a problem at any time of the day or night. The surfhouse is only 20 minutes to Dakar downtown. From Tuesday evening many clubs offer partys with different kind of music; so you'll find it very easy to move around and have fun!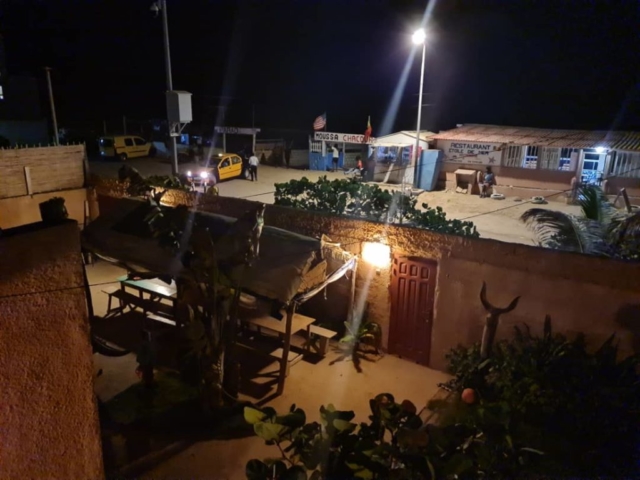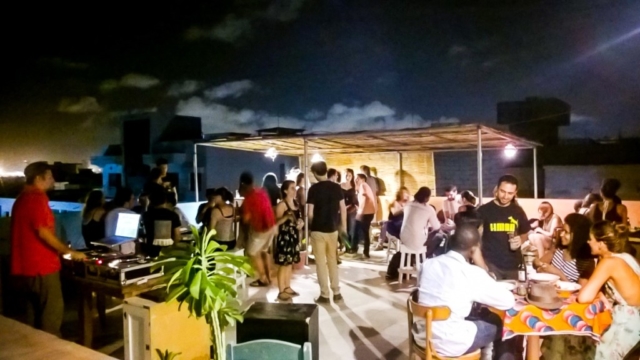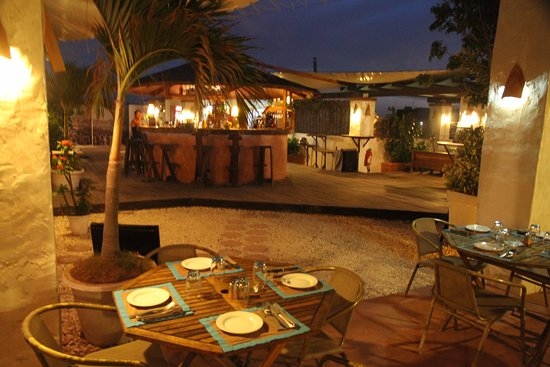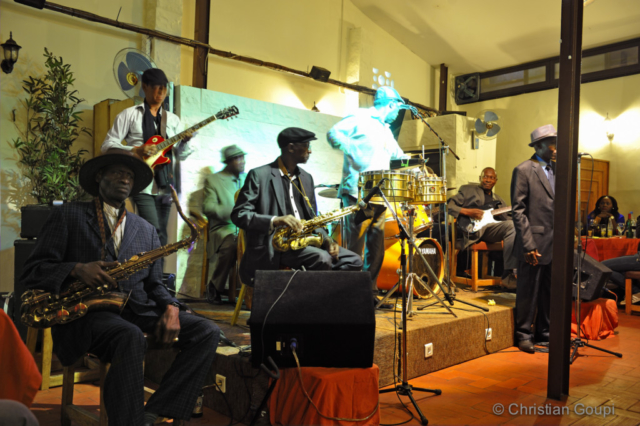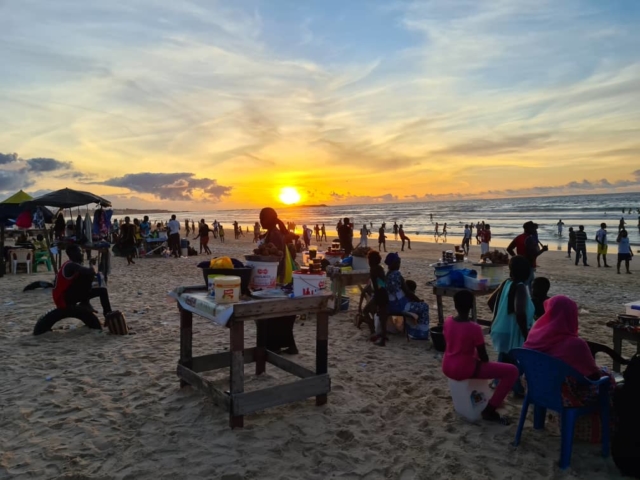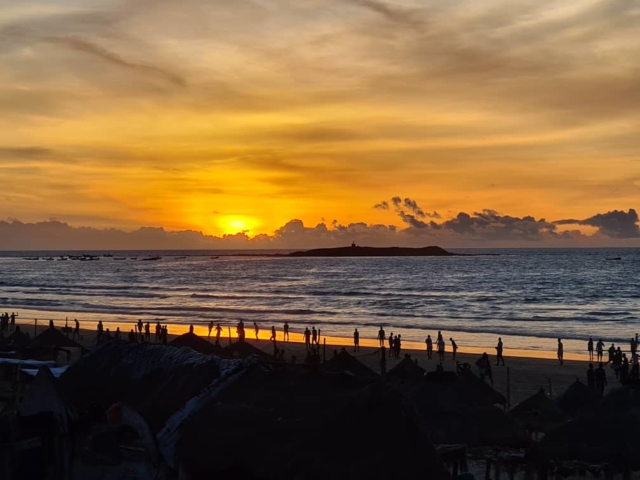 ---
We are also able to host familys in apartments just around the corner from the Surf House. These appartments all equipped with a kitchen.
Ask here for a quote!